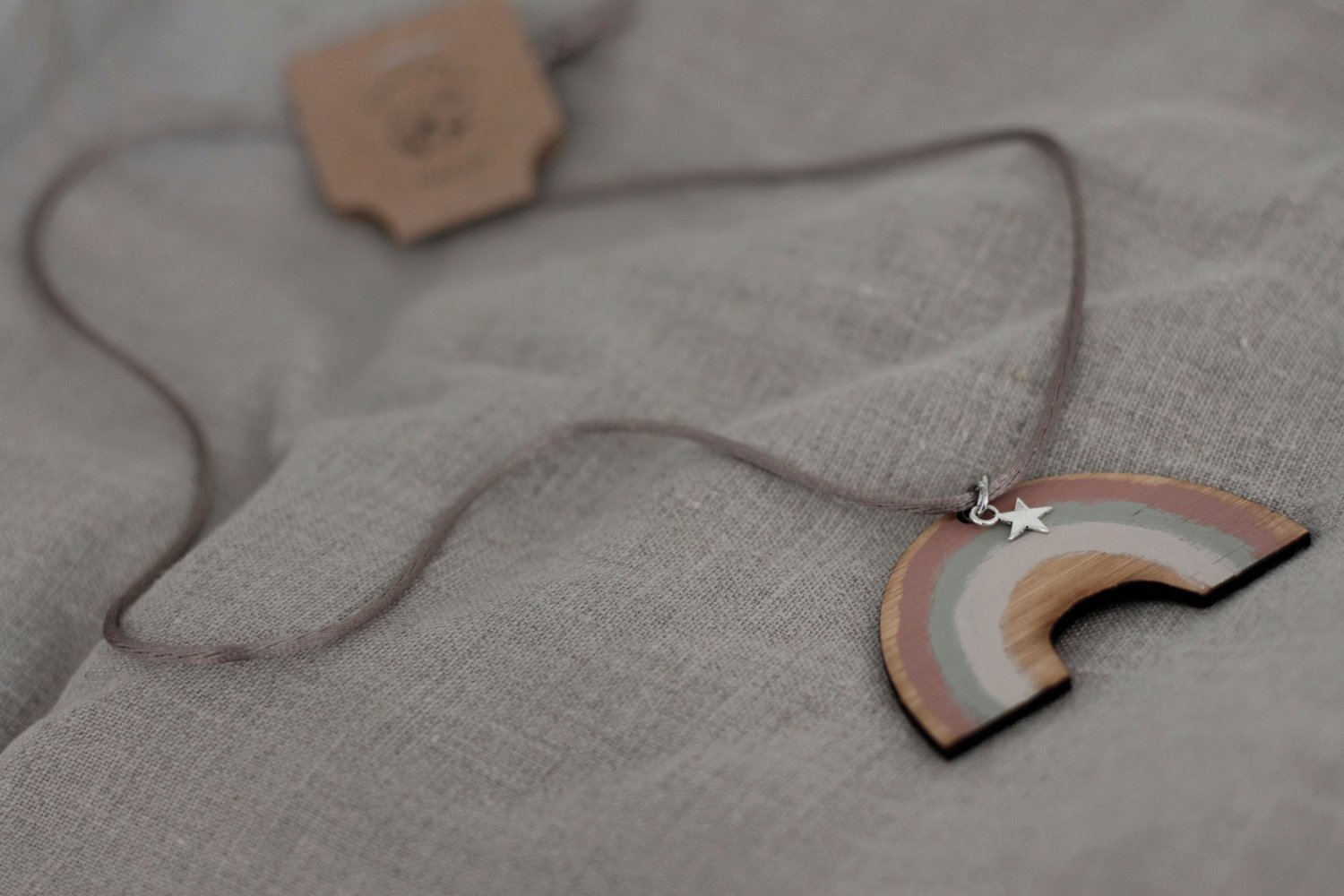 Made by the amazing SquirrelHouse
These adjustable handmade necklaces are so much fun!
This beautiful handpainted bamboo rainbow necklace is perfect to finish off any outfit. Suitable for boys and girls.
All of our jewellery arrives at your door in cotton pull cord bags.
We're all about the fine details!
Approx 60cm at full length (but theu are adjustable to make them shorter)
All of our jewellery is recommended for 3 years plus.
Never leave a child unattended with jewelry.