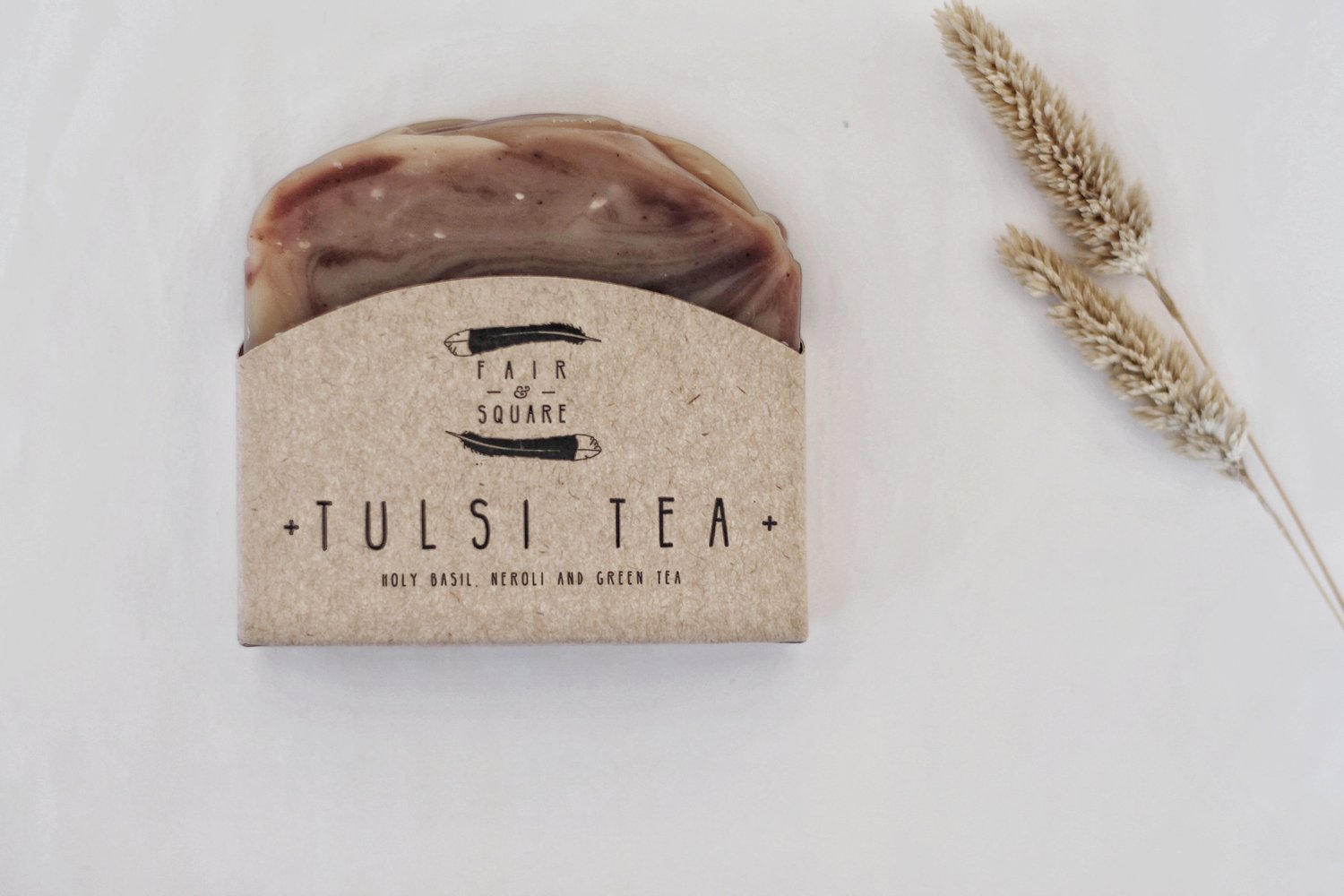 Tulsi Tea (holy basil) is known in India and around the world as the Queen of Herbs for its vast therapeutic properties. Loaded with anti oxidants and minerals, Tulsi tea works wonders on your skin, and is a powerful de-stresser.
This essential oil blend of holy basil, neroli and sweet orange give the soap a fresh earthy aroma with a delicious citrus undertone.
Ingredients: Rain water, sodium hydroxide, coconut oil, cocoa butter, olive oil, sunflower oil, rice bran oil, castor oil, avocado oil, essential oils of; holy basil, neroil & sweet orange, green tea.